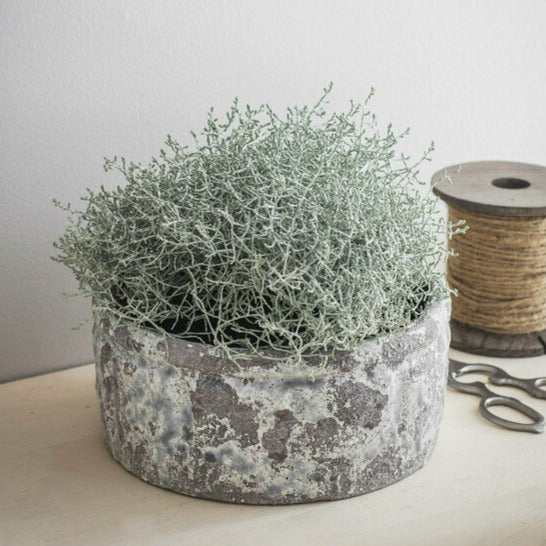 CERAMIC BOWLS
Create a beautiful centrepiece with this pretty ceramic bowl. It's perfect for use with contemporary succulents, fluffy ferns or simple white bulbs in spring, it's a unique upgrade to traditional pots and vases.
The chunky circular design is crafted in ceramic and comes with a waterproof inner seal. The exterior is finished with an antique textured glaze in shades of white, grey, brown and blue.

Available in two sizes:
Small: H8 x Diameter 18.5cm | Inner: H7 x Diameter 16cm
Large: H11 x Diameter 24.5cm | Inner: H9 x Diameter 21.5cm

Due to the bowls handmade nature, each piece will have its own individual shades and markings which adds to the organic aesthetic.