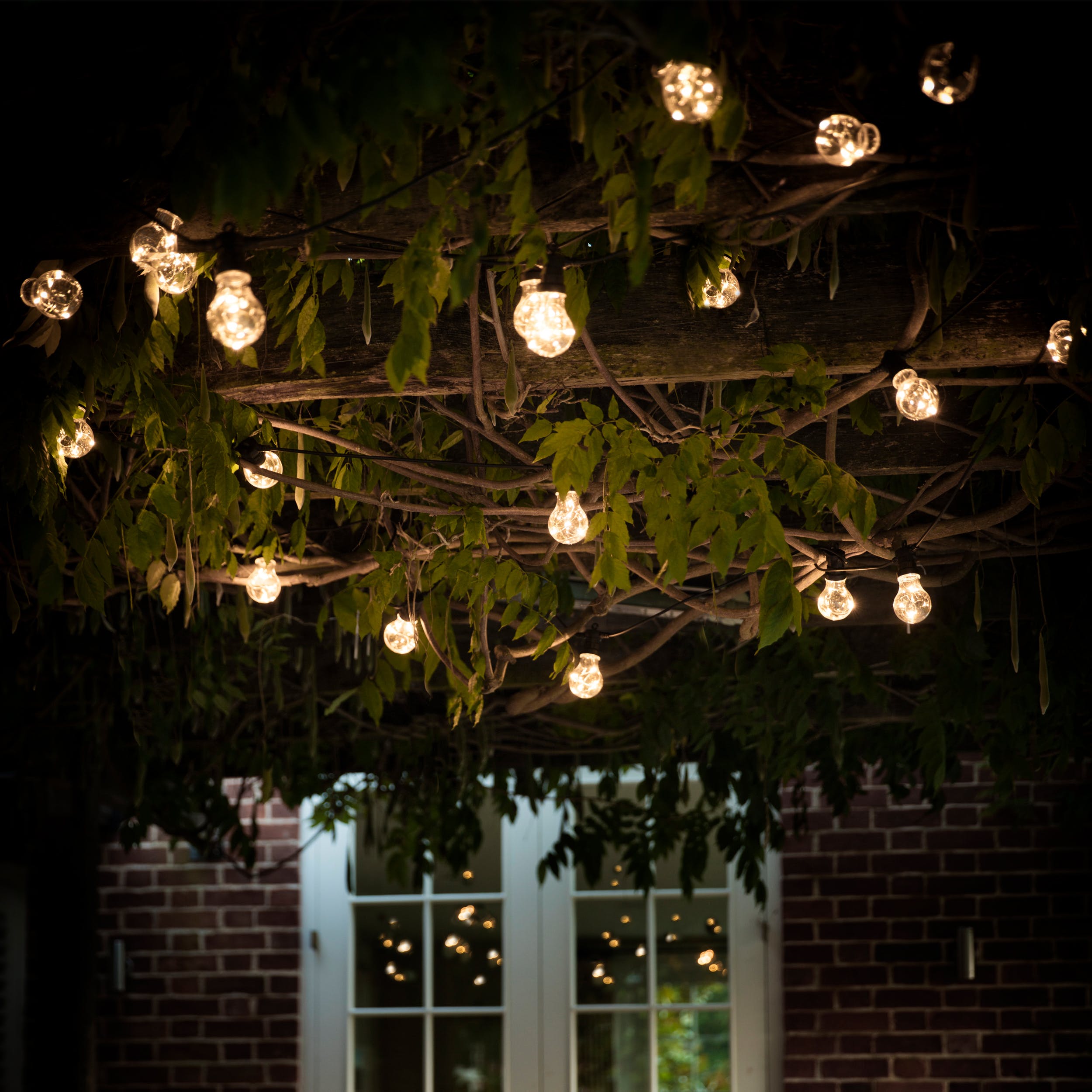 CLASSIC FESTOON LIGHTS
As the sun goes down, there's nothing better than soft lighting adding that ambient glow to the surroundings. Our new festoon lights add just this, bringing a festival style. They will look just perfect lining a garden or hanging in the trees for outdoor dining and parties. Each bulb casing has 5 copper wire LEDs inside giving off an exquisite warm white sparkle to catch everyone's eye.

They have a standard UK transformer plug so can be used indoors as well as outdoors. Above each bulb fitting sits a circular hole which can be clipped onto hooks, branches or fence screws. They will look beautiful in every sized garden, from small courtyards to vast terraces.
Dimensions:
10 Bulbs:
Lighting length: 4.5m
Total length: 7.5m

20 Bulbs:
Lighting length: 9.5m
Total length: 12.5m

Plug to first bulb: 3m
Distance between each bulb: 50cm
Diameter of bulb: 6cm

Bulbs and wire are weatherproof
IP44 rated for outdoor use
Class 3 Construction
G60 shape
Each bulb has 5 copper LED's inside (non-replaceable)
One dead LED will not affect the others
LED colour: Warm White
Wattage: 10 Bulbs 1.8W and 20 Bulbs 3W
Plug must be used indoors or in a weatherproof outdoor socket box
Lifespan: 5,000 hours
Each bulb comes with a loop that can be hooked/fixed onto outdoor poles or fences