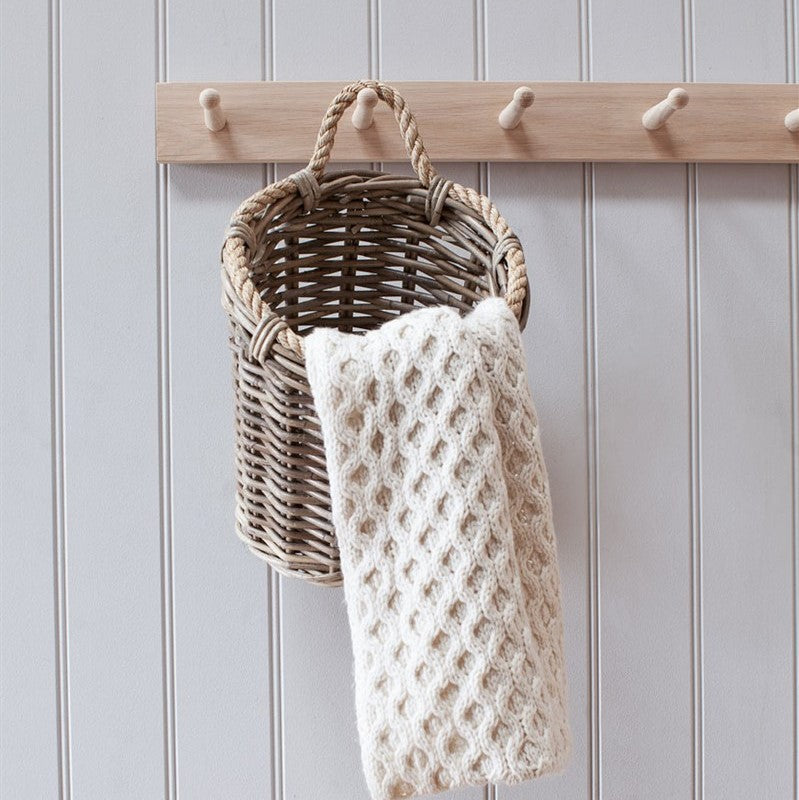 RATTAN UTILITY BASKET
This handy rattan utility basket is the perfect size to organise any room in the house. The simple rattan made basket is topped with rope which also forms the handle. This makes it durable, easy to carry and hang. It looks amazing hung from our oak shelves. The unique shape is higher at the back, making it hang comfortably to be able to pop things in, or take things out with ease.
Dimensions: H29 (back), H22 (front) x Diameter 26cm
Natural fabric so each basket will vary slightly.